In addition to our weekly lessons, with Circusplaneet we want to offer a place where we can learn from each other, meet new people, discover new techniques or teach others,… Young and old, professional artists and fresh talent.
On Monday there is only community training for adults. On Friday there is community training for everyone from birth year 2013.
The community training 2019-2020 school year starts on Monday 2 September 2019 and ends on Friday 26 June 2020.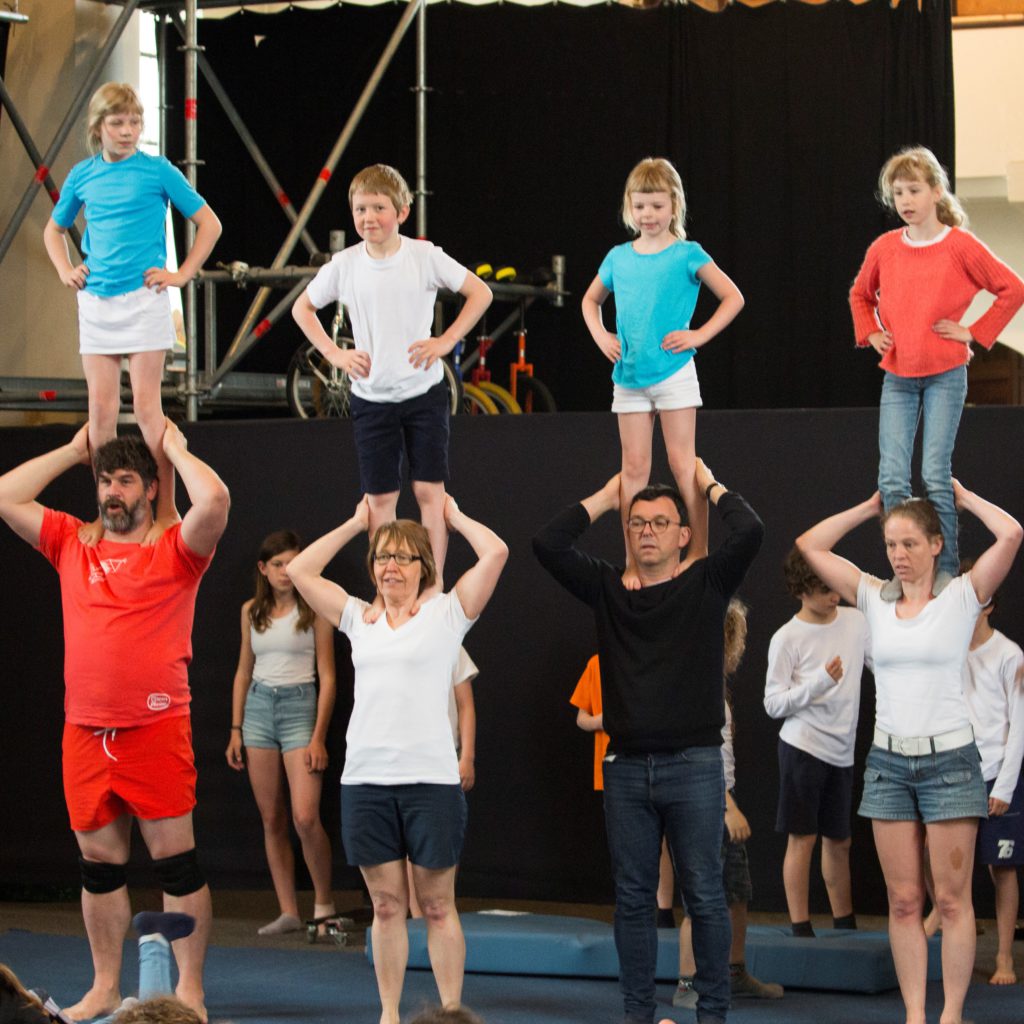 Community training on Friday (adults & kids from birth year 2013)
Every Friday at 5 pm we open the doors of our hall on the Drongensesteenweg for everyone who wants to train circus independently. There will be teachers present to help you on your way, to share tips and tricks with you and you will also learn circus from each other!
Everyone is welcome from 5 pm to 7 pm: adults, youngsters and children (on condition that the children are already in the 1st grade – birth year 2013). Parents who like to stay with their children can simply train or watch.
At 19h the training will be completed for everyone under 12 years of age (year of birth 2013 to 2008). Young people older than 12 years (from birth year 2007) with sufficient motivation and concentration can continue their training for another hour until 8 pm.
From 20h the community training is only for 16+.